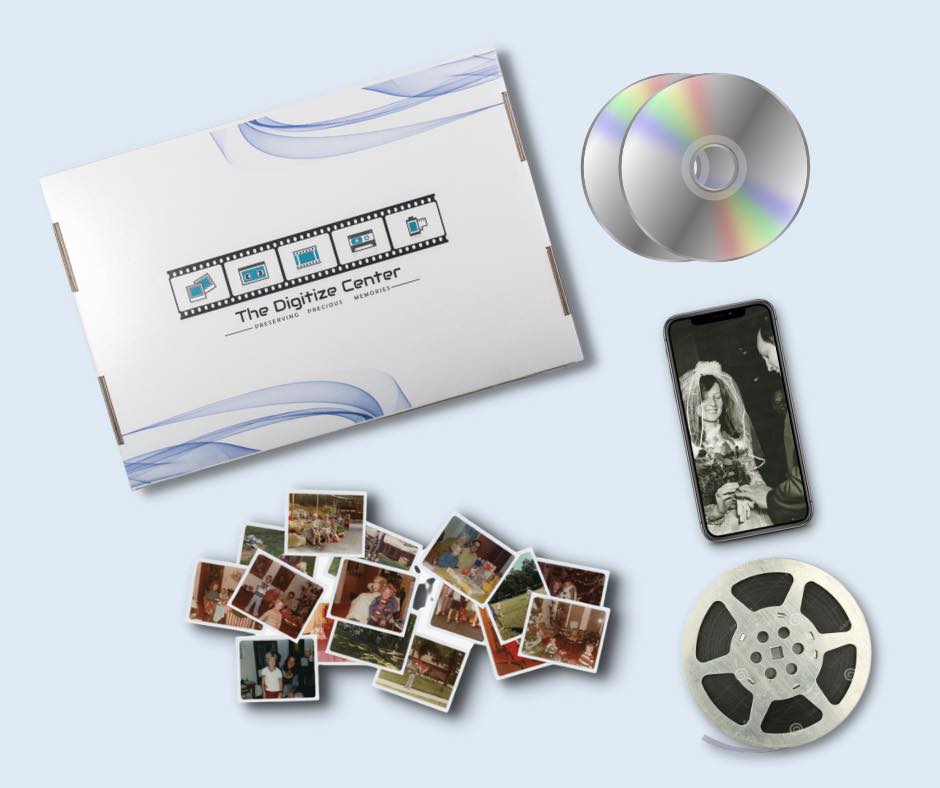 The Easiest Way to Preserve your Precious Memories
Simply pack your photos, tapes, and more into the Digitize Kit that we will send you, and send it back to us with a provided prepaid shipping label and we will do the rest!
Order Digitize Kit
Digitizing your Media Made Simple
1. Order Digitize Kit & Pack Your Media

Simply pack all the media you want digitized into our Digitize Kit with a free prepaid label. Then take it to UPS and let us handle the rest.

2. Professionally Digitized with Care

Our team of experts will digitize all of your media with care and prepare it for you in the format of your choice.

3. Enjoy your Memories

You will receive all of your original media back, along with the digitized versions you can download from the cloud, receive on a thumb drive, or view on a DVD set. Enjoy your digitized memories forever.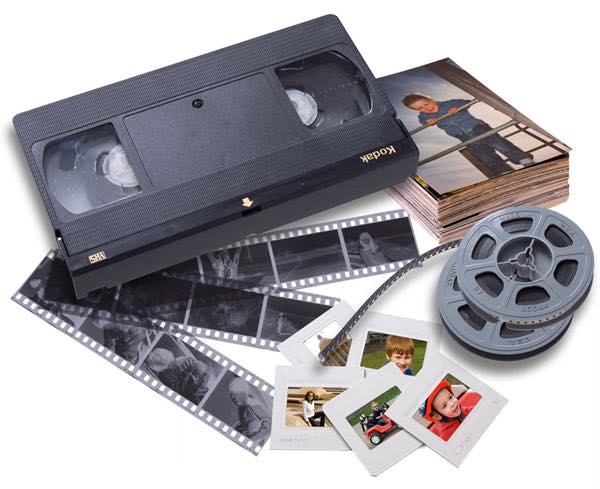 Don't Wait
Every single day, old media such as photographs, VHS tapes, cassettes, and slides degrade in quality and can become lost. Let us digitize your old media with our Digitize Kit to preserve the memories forever.
Get the Digitize Kit
What's Included with the Digitize Kit
The Digitize Kit Crush-Proof SafeSecure Box

We will send you a box that you can fill with all of your old media, including photos, VHS tapes, cassettes, and more.
Welcome Guide with Instructions

Included with the Digitize Kit is a step-by-step Welcome Guide that will walk you through the entire process.
Customer Card

Fill out the customer card included with the Digitize Kit to let us know exactly what you are sending us. This helps us properly track each and every item you send us.
Prepaid Shipping Label

Once all your media is packed up and ready to be sent out, simply seal the box and place the included prepaid shipping label on the box. Next, ship the box back to us and we will get to work.
Get your Media Back Fully Digitized
Digital Download

Once your media is digitized, you can download or stream all of it from the cloud onto your computer, smartphone, or tablet.

Thumb Drive

We can send you a thumb drive with all of your digitized media on it neatly organized. Simply plug the drive into your computer or Smart TV and enjoy.

Watchable DVDs

Enjoy your newly digitized media on a set of custom playable DVDs.
Our Signature 100% Guarantee
Your Memories are Safe

We have never lost or damaged a single memory that has been sent to us. We take the utmost care in handling and processing your media to make sure the originals stay safe and undamaged. You will receive all your originals back.

Stay Up-to-Date on the Progress

No one digitizes faster than us. You'll receive communication from us every step of the way, letting you know the status of your order, and before you know it, your digitized media will be ready.

100% Satisfaction Guarantee

We guarantee a fantastic experience digitizing your memories. If you are not happy, we will make it right.

Trained Professionals You Can Trust

Our trained professionals have over 30 years of experience digitizing traditional media. We do the job right every time.